GCSE Results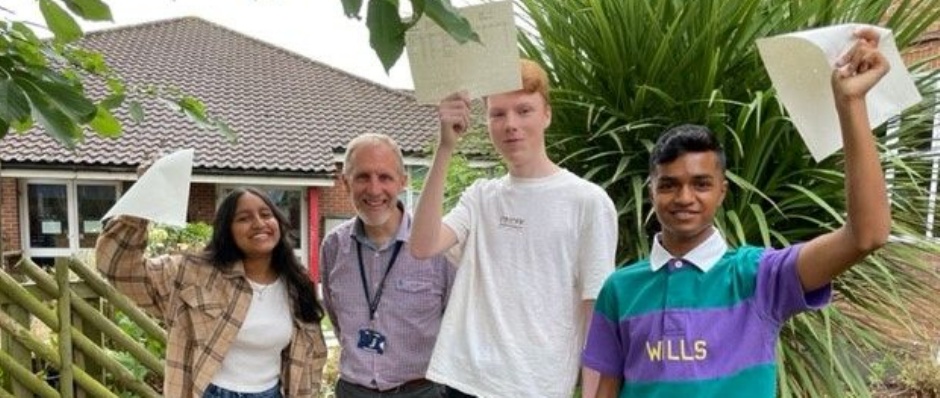 The Bishop of Hereford's Bluecoat School is celebrating another year of excellent GCSE results.
The students at Bishops have made very strong achievements across all subjects including twenty-four who achieved grades 7 or above in both English and Maths.
We are really pleased and proud of all of our students and would like to recognise the achievements of our top performing students, including:
Jess – Eight grade 9s plus two grade 8s
Jude – Seven grade 9s plus three grade 8s
Katie – Seven grade 9s plus three grade 8s
Simoni – Five grade 9s plus five grade 8s
Paige – Five grade 9s plus four grade 8s
Jacob, Sasha, Emma, Freddie, Binara, Nathan, Evie, Harvey. Alex, Phoebe, Hannah and Philippa all averaging grade 8 and above.
Headteacher Martin Henton commented:
"I am really proud of the achievements of our students this year who have worked so hard especially in such challenging circumstances through the pandemic. Staff have worked tirelessly to support them and helped them with online learning throughout the pandemic and given them huge support in adjustments made in the return to school. This is testament to the hard work of staff and students alike and sets students up superbly for the next stage in their learning.
We aim to make learning fun and balance the academic demands with a wide range of extra-curricular opportunities for a healthy life balance which students really value. The school