Big Wig Project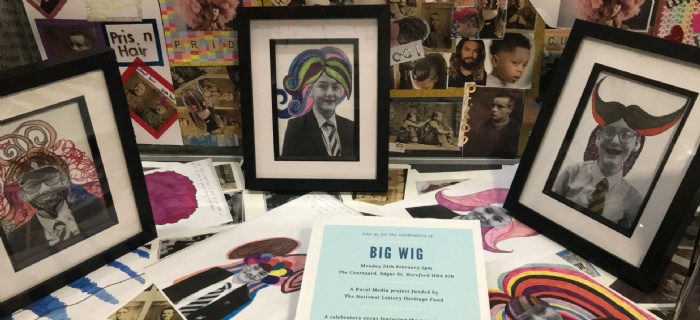 Bishops students have been involved in an exciting project called 'Big Wig', funded by the national lottery heritage fund. This project looks to focus on the history of wig making in the UK and its connection to our increasingly gender-fluid society. Inspired by the great work of The Little Princess Trust, who provide real-hair wigs to children and young adults facing hair-loss due to cancer treatment or other illnesses, the project aims to connect our present to a past where wigs were sported as status symbols, demonstrate the use of wigs as similar statements of identity today, whilst simultaneously addressing gender stereotypes.
Year 8 pupils have been delivering the project and building their skills, knowledge and experience. The students have engaged with the wig making history during visits to The National Theatre, London's West End, Berrington Hall, Herefordshire Museum Service and even met Professor Emma Tarlo, an expert in historical wig making and head of Anthropology at Goldsmiths University of London and Dr Emma Markiewicz, Head of collections and Engagement at the National Archives in Kew. Students also gained an Arts award, a unique qualification that supports young people to grow as artists.
To read more about the project and see more images please visit https://www.ruralmedia.co.uk/BigWig
The media links are films created by our students.