Sanako UK talk with KS3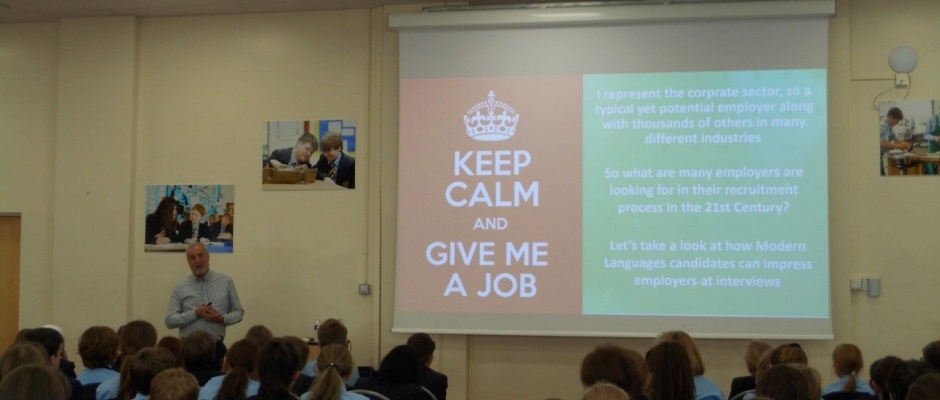 Sanako UK emphasise importance of languages
The Languages Team were delighted that David Binns, from Sanako UK, came in to talk to our Key Stage 3 students this week about the importance of languages for employers.
Sanako is a multinational language technology provider, working with education, defence and government organisations to provide language training and interpreting technology. David spoke about his journey from a council estate in Leeds through to owning the UK division of Sanako and the benefits he has had from having learnt a language.
Sanako UK receives hundreds of job applications for every job it advertises and David's key message was that employers are looking for applicants who have some knowledge of another language. He emphasised that language skills are as important as the STEM subjects to the company.