Jamie's farm visit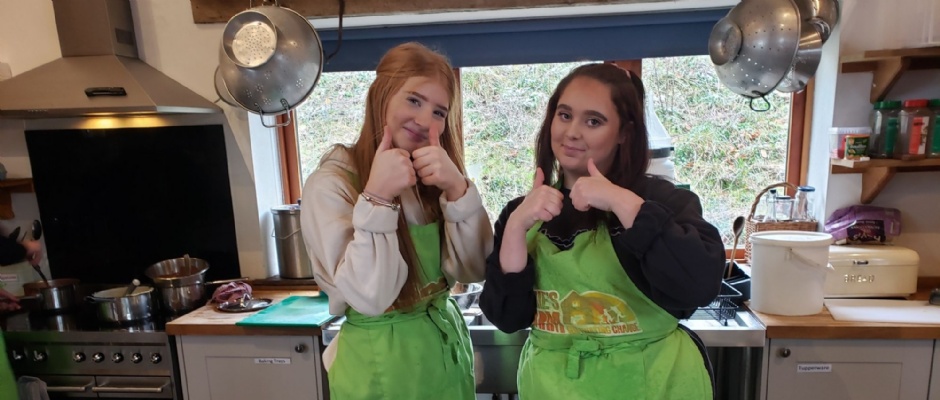 A group of students from Years 10 and 11 visited Jamie's Farm this week.
The activities they took part in included cleaning out pig pens, feeding pigs, sheep and cows, collecting eggs, cooking lunch, and doing a craft activity.
The students had the opportunity to build their confidence working with the group as a whole and in smaller groups.