Year 11 Rugby - County Cup Final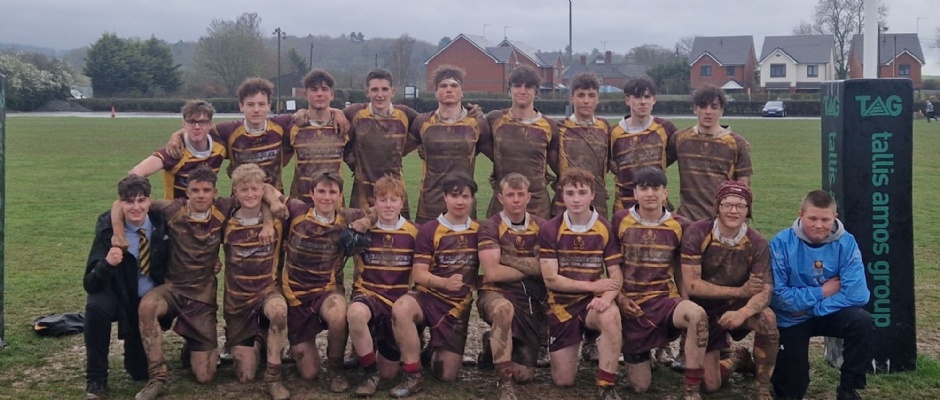 On Wednesday evening, the year 11 rugby team played in the final of the County cup competition against Wigmore High School. This has been a long time coming as it was due to be played before Christmas.
The game was played in awful conditions on a wet and muddy pitch. This did not however stop either of the two teams in wanting to play rugby.
Bishops went 5-0 down in the first half before levelling the scores in the second half with a try from Charlie D after a good driving maul from a line-out. With the scores still locked at 5-5, we went into sudden death extra, first team to score wins, Bishops had the better of the early exchanges in extra time putting real pressure on Wigmore deep in their own half.
Halfway through the first extra time period, a clearance kick from Wigmore was snapped up by Adam F who made good ground off a strong run deep into the Wigmore 22m area, he offloaded the ball to Alex W who went over to score the winning try.
Jack M was named player of the match by the referee, but I think that all the players deserve a huge amount of credit for the way that handled the conditions and fought back to win the game after going 5-0 down early on.
Special thanks need to go to Kelly McColl of RJ Barrington for sponsoring the team and also to Spencer Grogan who has been involved with coaching this team for their 5-year journey through rugby at Bishops.
One last thank you goes to the players for their commitment this year. It is their hard work and dedication that has led to this win and they need to be immensely proud of their efforts throughout this season.