Ex BHBS student Capt Bailey takes part in Pacific Crossing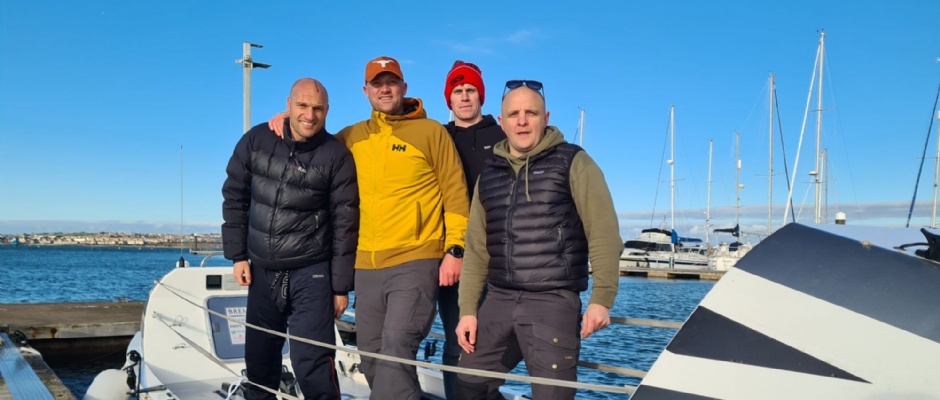 An ex BHBS student is currently in the middle of a colossal challenge.
Captain Chris Bailey along with crew members Major Simon Farley, Captain Sam Morris and Captain Sam Barnes set off on 12th June to row 2800 miles across the Pacific Ocean between Monterey, California and Hawaii.
The team are all serving members in The Royal Yorkshire regiment. They will be facing a gruelling routine of 2 hours on, 2 hours off during the epic expedition of unassisted rowing which is expected to take 45 days. The team are now over halfway through.
Herefordshire born Chris attended Bishops approximately 15 years ago. He then went on to gain a scholarship at Bromsgrove School where he studied A-Levels whilst also representing Worcester Warriors.
He spent time travelling before studying at The University of Exeter. After completing a BSc in Zoology and a MSc in Surveying & Environmental Management (whilst also playing National 1 Rugby for Redruth RFC) he then joined the army in 2015.
His career so far has seen him conducting exercises in Canada and Denmark, playing rugby for the Army in France and New Zealand and also being deployed to Operation CABRT 3 in Estonia as Officer Commanding Reconnaissance Platoon.
He is currently based in Kenya running large scale war fighting exercises for light role troops.
Chris is married to wife Lucy and has a young daughter Erin.
Headteacher Martin Henton and Assistant Headteacher Jonathan Nicholas spoke to Chris 2 weeks before he set off on his challenge. Chris talked about how his time at Bishops helped to provide a great start to the fantastic career path he has taken. He described the care of the teachers and the importance of all the extra-curricular activities particularly rugby and the school trips he attended such as the France visit. He felt grateful for the opportunities Bishops gave him.
In the near future we hope Chris will be able to come back to visit Bishops and speak to students about his amazing achievements.
The crew are fundraising for three charities – St. Michaels Hospice, Young Minds and Give them a sporting chance. They are aiming to raise £40,000 to be split equally between the three charities and have they have raised over £22,000 already.
Anyone wishing to donate to this amazing fundraiser can do so by visiting the Go Fund Me Link here Fundraiser by Christopher Bailey :
http://www.gofundme.com/.../help-get-the-team-across-the...
There is also a website where you can read more about their extraordinary journey and follow their progress which is currently ahead of schedule.
https://www.pacific-one.co.uk/
We wish the team all the very best and continued success in this incredible mission.