GCSE Results 2023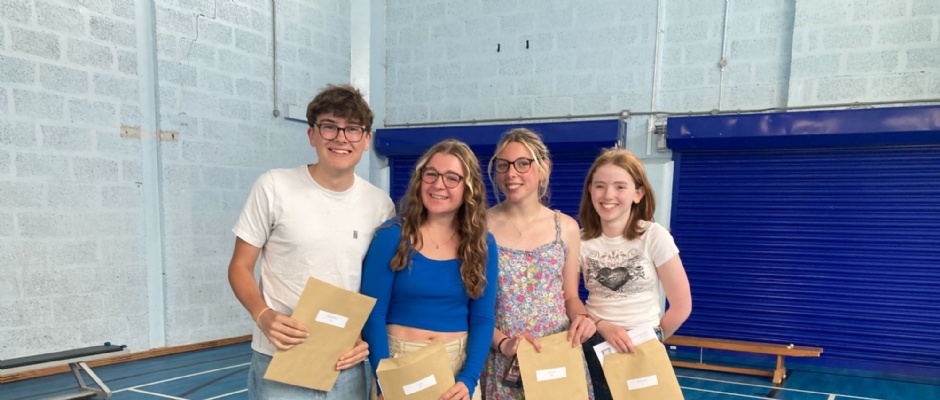 The Bishop of Hereford's Bluecoat School have celebrated another year of excellent GCSE results.
The school are delighted with the results and proud of the achievement of all of our students. 128 students gained grade 4 and above in both English and Maths.
A high proportion of students achieved top grades, with; 42 grade 9's, 57 grade 8's and 119 grade 7's overall.
We are proud of all of our students and would like to recognise the achievements of our top performing students including:
Will – nine grade 9 and one grade 8
Ava – six grade 9 and three grade 8
Natasha – four grade 9, five grade 8 and three grade 7
Madelaine – four grade 9, three grade 8 and two grade 7
Richard – three grade 9, five grade 8 and three grade 7
Theo – two grade 9, four grade 8 and two grade 7
Lois – two grade 9 and 4 grade 8 with one grade 7
Headteacher Martin Henton commented: "We are delighted with the success and grades achieved by our students.
They have worked so hard and deserve the success they have achieved, we are incredibly proud of them. The majority of students have realised their potential in the grades they have achieved and will now be starting the next part of their chosen learning journey.
I would like to make a special mention about those students who joined us in very challenging circumstances from Ukraine who have gained some incredible grades. Staff and students have worked tirelessly to achieve this. The school has undergone a substantial amount of change in recent years with a continual drive for improvement. We are now over-subscribed and continue to go from strength to strength.