Chelsey's 30,000 steps for Children in Need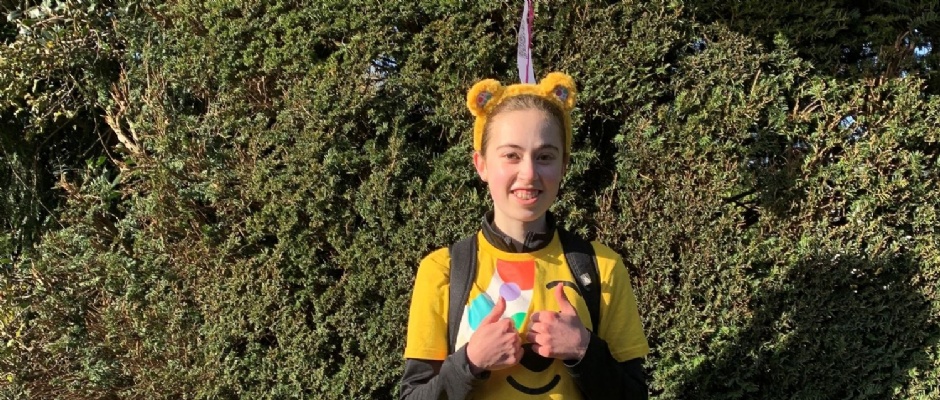 Please enter an introduction for your news story here.
Year 10 student Chelsey has had a busy weekend raising money for Children in Need.
Chelsey set herself the challenge of completing 30,000 steps on Saturday with a mixture of walking, jogging and running.
Chelsey loved this challenge. She needed a quick sock and shoe change at 20,000 steps after walking across the quarry near Credenhill. By the end she was cold but never gave up and finished on just over 32,000 steps. Her dad accompanied her for the whole event.
What an amazing achievement for her 2nd fundraising event. Her last was a 13 mile bike ride for Strong Young Minds. Chelsey's parents are so proud of her achievement as are all at BHBS.
So far she has raised £470. Her page will stay open until the 1st December for any further donations as they are still trickling in. The link for anyone wishing to donate is below.
https://www.justgiving.com/fundraising/chelseyp...