Year 8 National Competition Winner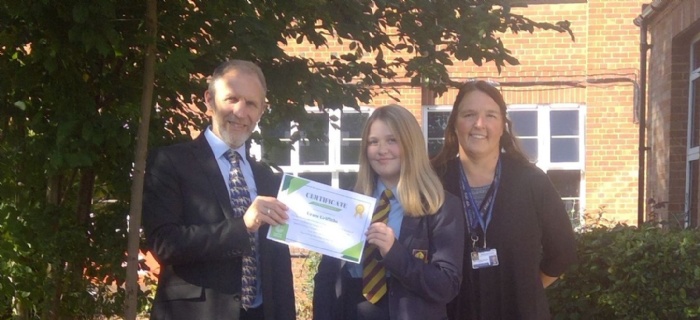 Last summer at the time of the Euro 2020 Football Finals, the Goethe Institut in London ran a competition for school students across the country to enter. Students had to pick a fantasy football team of 5, from the squad lists of all of the qualifying nations. There were criteria - each of the 5 players had to be from a different country, there had to be different positions in the team and there was a spending limit!
Grace Griffiths, currently in year 8, was the national winner - she had more points for her team than any other student in the competition.
Points were scored for goals, wins etc and lost for red or yellow cards and losses.
Mr Henton presented Grace with her prize from the Goethe Institit and her certificate. Well done, Grace.