Head Boy & Head Girl visit St. Paul's Primary School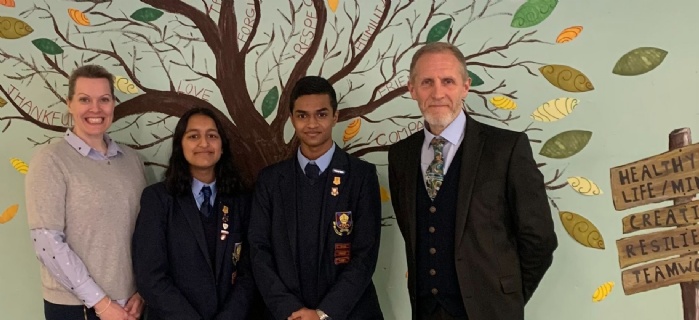 Our head boy and girl – Binara and Simoni visited their former primary school - St. Paul's this week. They met with Headteacher Mrs Vautier-Thomas and BHBS Headteacher Mr Henton.
Both students have written some thoughts about their time at St. Paul's.
Binara – "St Paul's primary school gave me the best start to my learning life. The values I learnt there, are still the fundamental values that I practice to this day. By recognising my talents and by encouraging me, St Paul's gave me the confidence to strive, and I was able to win national awards. I am grateful to my primary school for helping me to become the person who I am today. "
Simoni – "As a former St Paul's student, I will always carry the lessons and values taught to me over those 7 years. I could not have become Head Girl without the independence and courage this school has taught me. Some of my fondest memories were collected here and I am so grateful that I was a part of this school."