Year 10 – Aim Higher Plus/Birmingham City University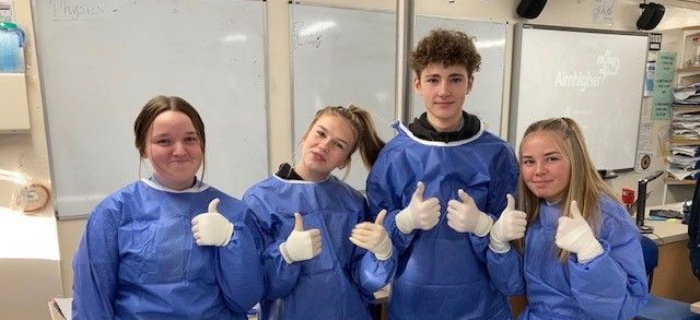 Health workshop – Friday 26th November 2021
Year 10 – Aim Higher Plus/Birmingham City University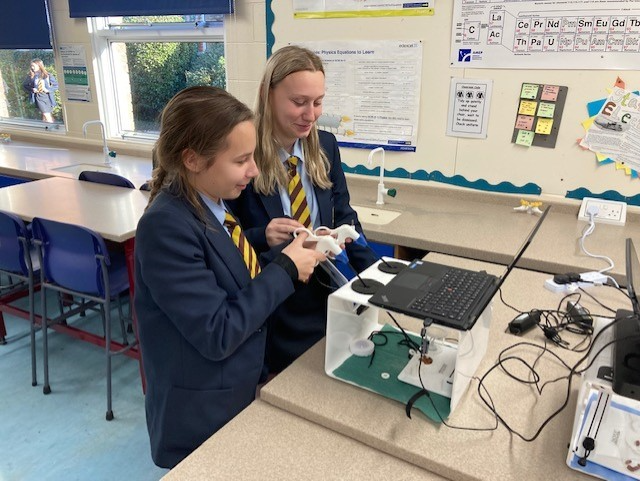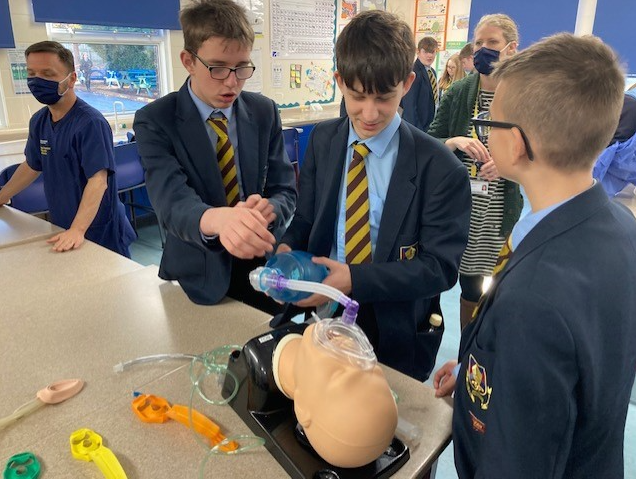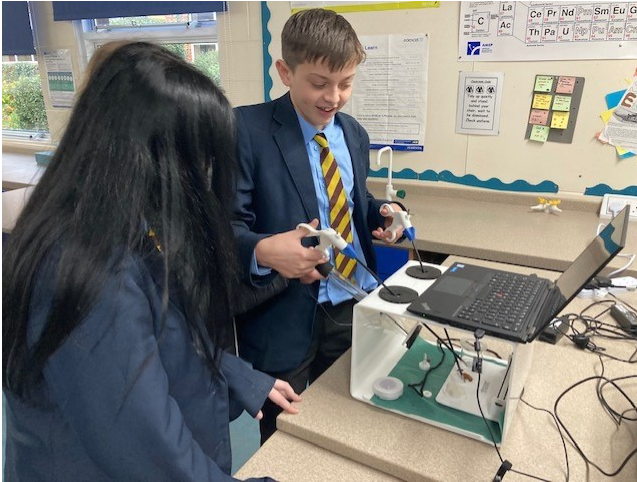 On Friday 26th November, fifty year 10 students took part in a health profession workshop run by Aim Higher Plus and Birmingham City University. The aim of the workshop was to give students an insight into the possible career opportunities that are available to them within the vast health profession. The sessions started off with a short discussion about various hospital television programmes – Chicago med, Casualty, Call the Midwife, etc. with a focus on how they are either different or similar to what happens in the real medical profession. This led into an informative discussion about the qualifications required to pursue one of the fifteen allied health professions and possible career pathways in the future.
The main part of the session involved a circus of three different activities designed to show the students some of what is involved within the health profession.
Airway management – if first aid is required in a situation, it is important to know what to do in any situation. This workshop showed the students how to select and use the correct tools for keeping an unconscious patients' airway open in a medical emergency.
Surgical gowning and gloving – the last thing surgeons/other professionals in an operating theatre need is to transfer any microbes from themselves to the patient. This gave the students an insight into the specific way that medical professionals put on their protective gowns/gloves before performing surgery on a patient.
Laparoscopic training – how do newly qualified surgeons know how to perform key-hole surgery? They practice using a laparoscopic training simulator – our students learnt how to do this by complete up to three tasks. Moving coffee beans into a beaker was the first task. This may sound easy, but also having a steady enough hand to control the equipment and considering the fact that it moves in the opposite direction to what you think and to have your friend controlling the camera (and giving sometimes not-so-helpful advice) makes this a very challenging task. The other tasks were even more difficult – stacking sugar cubes on each other and threading a shoe lace through a polo mint. Considering that surgeons can thread a needle, make stitches and avoid damaging other parts, using this equipment, while it is inside a patient, really does go to show how amazingly skilled these professions are.
During both of the two sessions, there was a positive buzz, the students clearly enjoyed themselves and hopefully a few career questions were answered.