Bronze Medal for Liberty Jones at Championships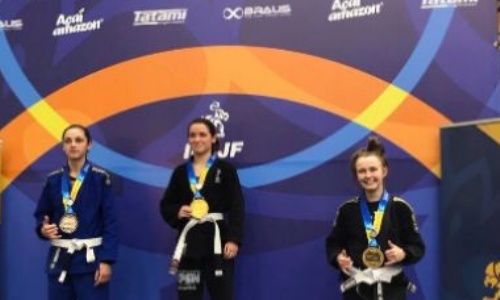 In January Liberty Jones compete at the toughest and largest Brazilian Jiu Jitsu Championship in the World, with over 5000 competitors. Liberty fought in the Juvenile division age group 16/18. She fought against some very tough opponents and represented her club and GB impressively by bringing home the Bronze medal.
Liberty has a number of competitions planned for this year, including the National and World. Championships. She will also be competing later in the year in Europe and possibly in the USA.