Careers Advice
Can you help? Get involved by using this contact form.
Every Bishop's pupil gets ONE-TO-ONE CAREERS GUIDANCE
There is a dedicated CAREERS LEAD in the SENIOR LEADERSHIP TEAM
There's an annual CAREERS FAIR in October for years 9, 10 and 11
Year 10 get TASTER SESSIONS from Hereford Sixth Form, Hereford College of Arts and Herefordshire & Ludlow College
Year 10 have MOCK JOB INTERVIEWS
Year 10 get to do WORK EXPERIENCE
There's TAILORED INDIVIDUAL GUIDANCE in Year 11
Year 9 and 10 have access to TARGETED INDIVIDUAL SUPPORT
There are dedicated CAREERS ASSEMBLIES throughout the academic year
Careers-focused SKILLS FOR LIFE lessons
Students have access to KUDOS
A package which allows students to personalise their careers programme
We have EXCELLENT COMPASS results
We are very PROUD of our EXCELLENT COMPASS results (see link)
Our detailed policy of provision in every year group is on the Careers Policy link below.
Our subject schemes of work include lessons that identify links to different careers and suggestions where employability skills can be developed.
If you would like to contact our careers officer Lisa Williams she can be reached by emailing lwilliams@bhbs.hereford.sch.uk or by telephoning the school on 01432 347501.
Our Careers Lead and Assistant Head is Jonathan Nicholas and school governor responsible for careers is Rich Matthews.
UPCOMING EVENTS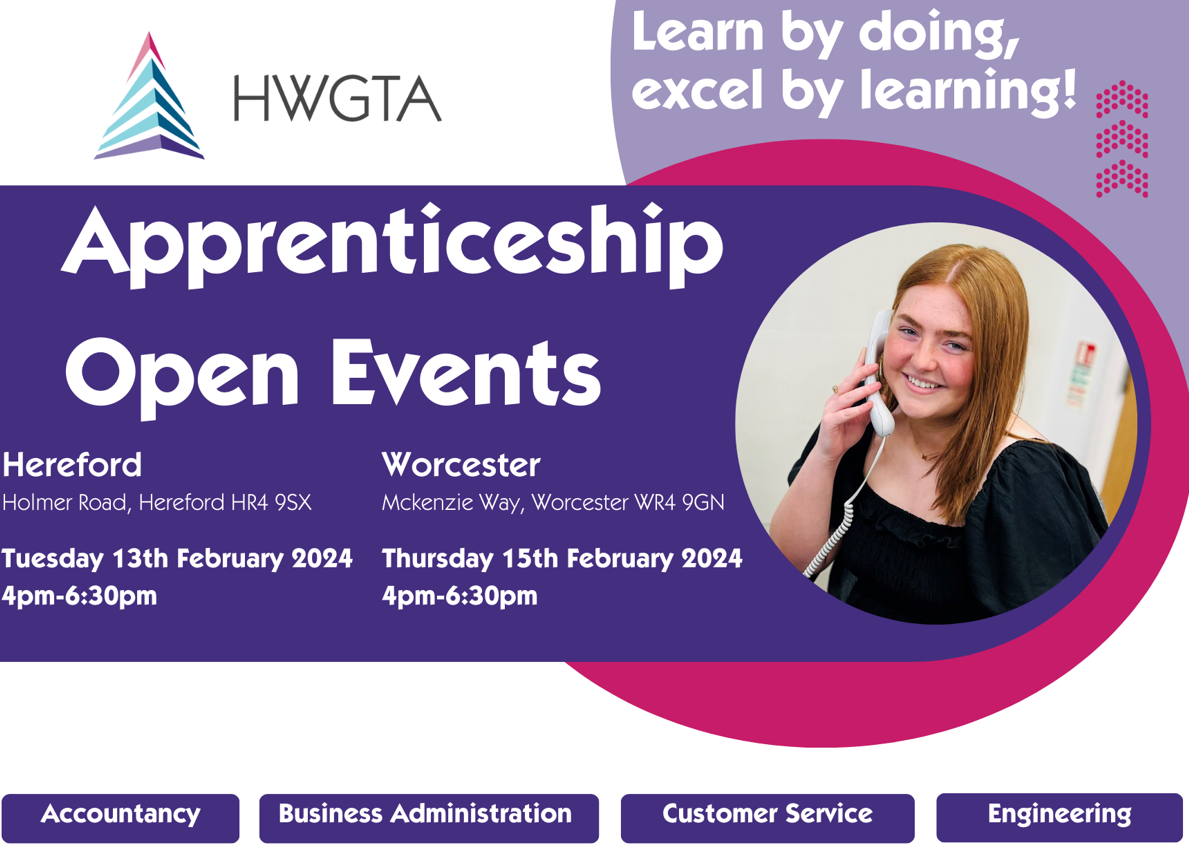 USEFUL WEBSITES
Hereford Sixth Form https://www.hereford.ac.uk/
Herefordshire & Ludlow College https://hlnsc.ac.uk/
Hereford College of Arts https://www.hca.ac.uk/
Herefordshire & Worcestershire Group Training https://www.hwgta.org/
Riverside Training https://riverside-training.co.uk/
Hartpury College https://www.hartpury.ac.uk/
https://nationalcareers.service.gov.uk/
https://www.careerpilot.org.uk/
https://www.theuniguide.co.uk/
CAREERS EVENTS AT BHBS
Herefordshire & Ludlow College Catering & Hospitality
For the past two years, students from years 10 and 11 have had the opportunity to attend an outreach event at the Cider Orchard restaurant at Herefordshire & Ludlow College.

The students worked with the Hospitality & Catering team using seasonal produce in a realistic working environment and produced an outstanding four-course lunch for the colleges restaurant guests.