Homework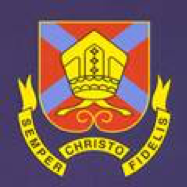 HOMEWORK GUIDANCE
BHBS Homework Guidance for Parents/Carers
This guidance is aimed at helping parents/carers understand what to expect for homework from each subject in key stage 3 and 4. Please speak to your son/daughter subject teacher should you wish to obtain further detail. All homework will be set on SIMS and can be viewed via the Parent and student App. We view homework as an integral part of learning, which if not completed will be followed up with a sanction.
General advice for parents and carers to aid with completing homework successfully.
Students are successful if they have a quiet space to work and homework is completed at a sensible time. Work should be completed in small manageable chunks. Some students like to listen to music and there is evidence that this can be a benefit. Using the curriculum plan to read ahead in a subject can improve prior learning and helps develop a greater understanding of the curriculum covered. At the end of a lesson, students should review their learning and try to remember the topics covered. As all exams are now at the end of a two year course, it is advised that if there is no homework set that time is spent looking back over notes from lessons to consolidate learning and make use of support materials/websites.
In some subjects there will be support sessions available. The learning hub is open every day before school, at break, lunchtime and after school until 4.15 every day except Friday when it is open until 4pm.
For each subject an explanation is given to help parents/carers understand what Bishop's is expecting. For subject related queries, please refer to the Curriculum Team Leader in the first instance.
SCIENCE
| Key Stage Three | |
| --- | --- |
| Type | Knowledge/skills based task |
| Frequency | Once per fortnight |
| Homework | There will be one piece of feedback in detail from the teacher per half term |
| Expected Time | 30 minutes to an hour per piece |
| Key Stage Four | |
| --- | --- |
| Type | GCSE questions |
| Frequency | Twice per fortnight |
| Homework | There will be one piece of feedback in detail from the teacher per half term |
| Expected Time | 30 minutes to an hour per piece |
MFL
| Key Stage Three | |
| --- | --- |
| Type | Task or a list of words to learn |
| Frequency | Weekly |
| Homework | There will be one piece of feedback in detail from the teacher per half term |
| Expected Time | 30 minutes |
| Key Stage Four | |
| --- | --- |
| Type | Comprehension, written work, speaking preparation or vocabulary learning |
| Frequency | Weekly |
| Homework | There will be one piece of feedback in detail from the teacher per half term |
| Expected Time | 30 minutes to one hour |
DRAMA
| Key Stage Three | |
| --- | --- |
| Type | Project |
| Frequency | Once per half term |
| Homework | Project will be given feedback from the teacher at the end of each half term |
| Expected Time | 30 minutes |
| Key Stage Four | |
| --- | --- |
| Type | GCSE questions |
| Frequency | Weekly |
| Homework | There will be one piece of feedback in detail from the teacher per half term |
| Expected Time | 30 minutes to one hour |
ENGLISH
| Key Stage Three | |
| --- | --- |
| Type | Extended writing |
| Frequency | Once per two weeks |
| Homework | There will be one piece of feedback in detail from the teacher per half term |
| Expected Time | 30 minutes to one hour |
| Key Stage Four | |
| --- | --- |
| Type | Extended writing |
| Frequency | Once per two weeks |
| Homework | There will be one piece of feedback in detail from the teacher per half term |
| Expected Time | One hour |
MATHS
| Key Stage Three | |
| --- | --- |
| Type | Mymaths |
| Frequency | Weekly |
| Homework | The class teacher will go through once per half term progress on mymaths and set targets for improvement |
| Expected Time | 30 minutes to one hour |
| Key Stage Four | |
| --- | --- |
| Type | Mymaths |
| Frequency | Weekly |
| Homework | The class teacher will go through once per half term progress on mymaths and set targets for improvement |
| Expected Time | 30 minutes to one hour |
ETHICS
| Key Stage Three | |
| --- | --- |
| Type | Written task |
| Frequency | Once per fortnight |
| Homework | There will be one piece of feedback in detail from the teacher per half term |
| Expected Time | 30 minutes |
| Key Stage Four | |
| --- | --- |
| Type | Written task |
| Frequency | Once per fortnight |
| Homework | There will be one piece of feedback in detail from the teacher per half term |
| Expected Time | 30 minutes |
SKILLS FOR LIFE
| Key Stage Three | |
| --- | --- |
| Type | Written or research tasks |
| Frequency | Once per half term |
| Homework | There will be one piece of feedback in detail from the teacher per half term |
| Expected Time | 30 minutes |
| Key Stage Four | |
| --- | --- |
| Type | Written or research tasks |
| Frequency | Once per half term |
| Homework | There will be one piece of feedback in detail from the teacher per half term |
| Expected Time | 30 minutes |
HUMANITIES
| Key Stage Three | |
| --- | --- |
| Type | Project |
| Frequency | Once per half term |
| Homework | There will be one piece of feedback in detail from the teacher per half term |
| Expected Time | 30 minutes per week |
| Key Stage Four | |
| --- | --- |
| Type | GCSE questions, reading tasks and revision |
| Frequency | Weekly |
| Homework | There will be one piece of feedback in detail from the teacher per half term |
| Expected Time | One hour |
TECHNOLOGY
| Key Stage Three | |
| --- | --- |
| Type | Project based |
| Frequency | Once per fortnight |
| Homework | Peer and self-Homework with one piece with feedback from the teacher in detail per half term |
| Expected Time | 30 minutes to one hour |
| Key Stage Four | |
| --- | --- |
| Type | Project based |
| Frequency | Weekly |
| Homework | Peer and self-Homework with one piece with feedback from the teacher in detail per half term |
| Expected Time | One hour |
PE
| Key Stage Three | |
| --- | --- |
| Type | Encouragement to extra-curricular |
| Frequency | Weekly |
| Homework | Not applicable |
| Expected Time | One hour |
| Key Stage Four | |
| --- | --- |
| Type | GCSE questions |
| Frequency | Weekly |
| Homework | One piece will be marked by the teacher in detail per half term |
| Expected Time | One hour |
ART
| Key Stage Three | |
| --- | --- |
| Type | Project task per term |
| Frequency | Once per fortnight |
| Homework | There will be one piece of feedback in detail from the teacher per half term |
| Expected Time | 30 minutes |
| Key Stage Four | |
| --- | --- |
| Type | Research or practical tasks |
| Frequency | Weekly |
| Homework | There will be one piece of feedback in detail from the teacher per half term |
| Expected Time | One hour |
MUSIC
| Key Stage Three | |
| --- | --- |
| Type | Project |
| Frequency | Once per half term |
| Homework | There will be one piece of feedback in detail from the teacher per half term |
| Expected Time | 30 minutes |
| Key Stage Four | |
| --- | --- |
| Type | Written and research tasks |
| Frequency | Weekly |
| Homework | There will be one piece of feedback in detail from the teacher per half term |
| Expected Time | One hour |