Options Information
It is an exciting time for students when, in Year 9, they look forward to the next chapter of school life and make some decisions for themselves. The decisions that have to be made are not always straightforward. Education is ever changing and there are many factors that will need to be considered. The options process takes account of the latest government advice and what we feel is the best provision for your son/daughter.
We have included as much choice as possible in the range of courses available to your son/daughter. Grades will be 9-1 GCSE Grades. Students will leave school with an Attainment 8 score (reflecting the grades they receive across their subjects) and also a Progress 8 score (reflecting the amount of progress that they have made in their subjects from their KS2 primary score). In these measures English and Maths carry an increased double weighted score. Maths and English are therefore crucially important.
The next thing to reflect upon is the English Baccalaureate (EBacc). This is a qualification comprising GCSEs at grade 5 and above in English, Maths, Combined Science, History or Geography and a Language. This is a more academic route which may be favoured by certain career paths or universities. We feel it is better to allow families to make this choice, whilst being fully informed of its significance and with advice from tutors and senior leaders in school.
Your son/daughter will have an opportunity to talk it through with a member of staff in school or via Microsoft Teams and there is further information on our website. Mr Collingbourne (Assistant Headteacher) is leading our work on options, and he is assisted by Mrs Williams (Careers Consultant). Students should also seek advice from their subject teachers and/or subject leaders. Their Form Tutors and Heads of House are also available for support.
I hope you find the options process a rewarding one and that it leads to a programme of study over the next two years that is enjoyable and successful. I look forward to congratulating each student in the summer of 2024.
Martin Henton
Headteacher
---
Introduction to Options Evening from Mr. Collingbourne
Subjects Options
GCSE Art
Computer Science
Technology
Triple Science
iMedia
English Language / English Literature
Drama
Languages
Geography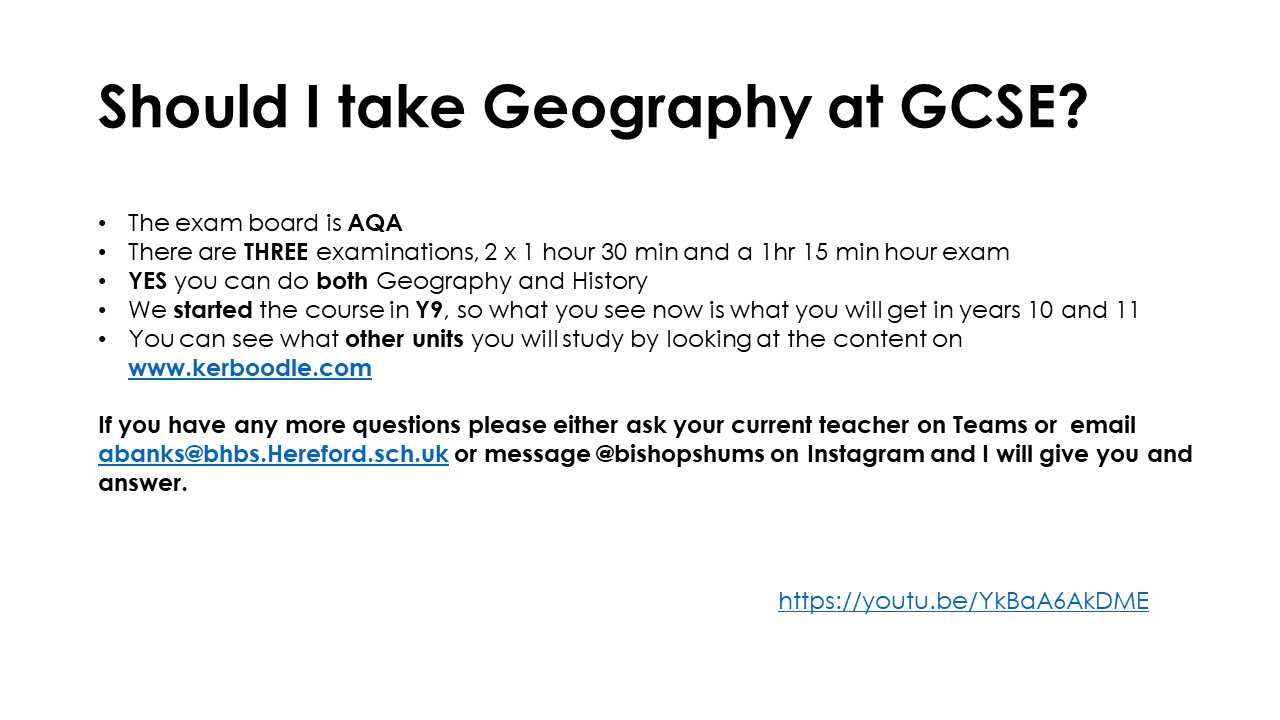 History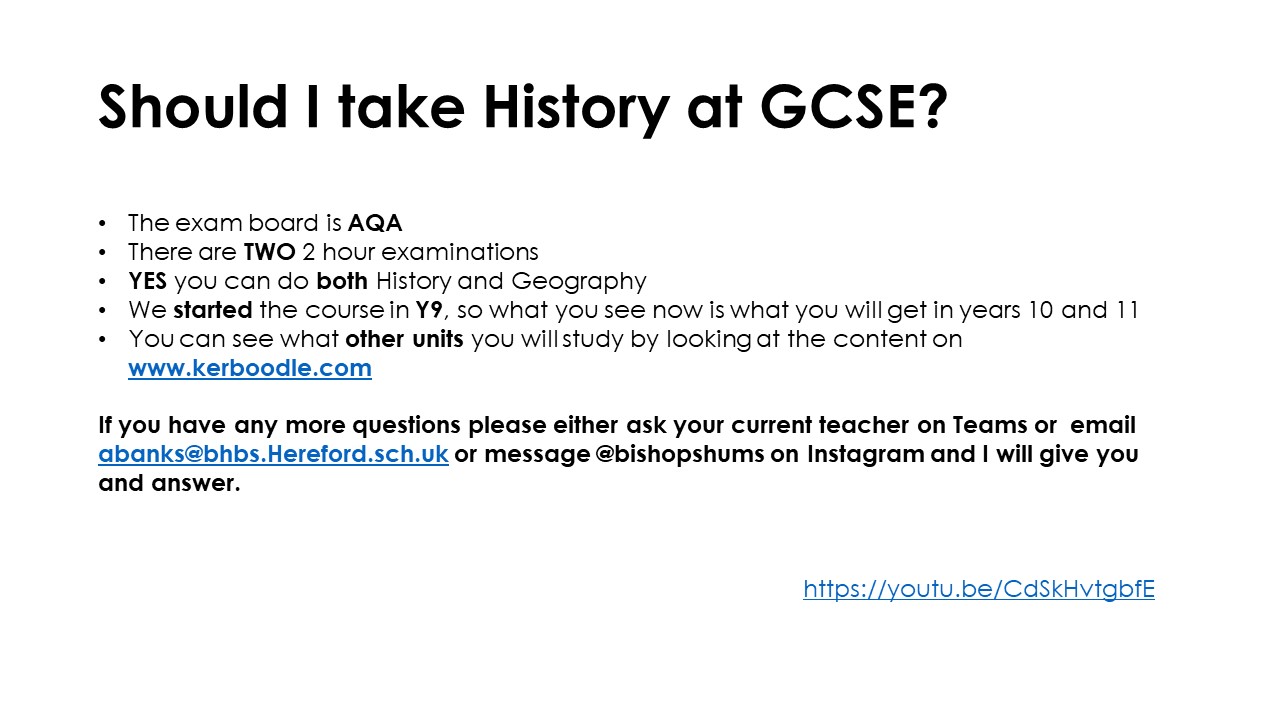 Maths
GCSE Music
Physical Education
Religious Studies
Health and Social Care